A MAGICAL CIRCLE IS BEING WOVEN FOR YOU: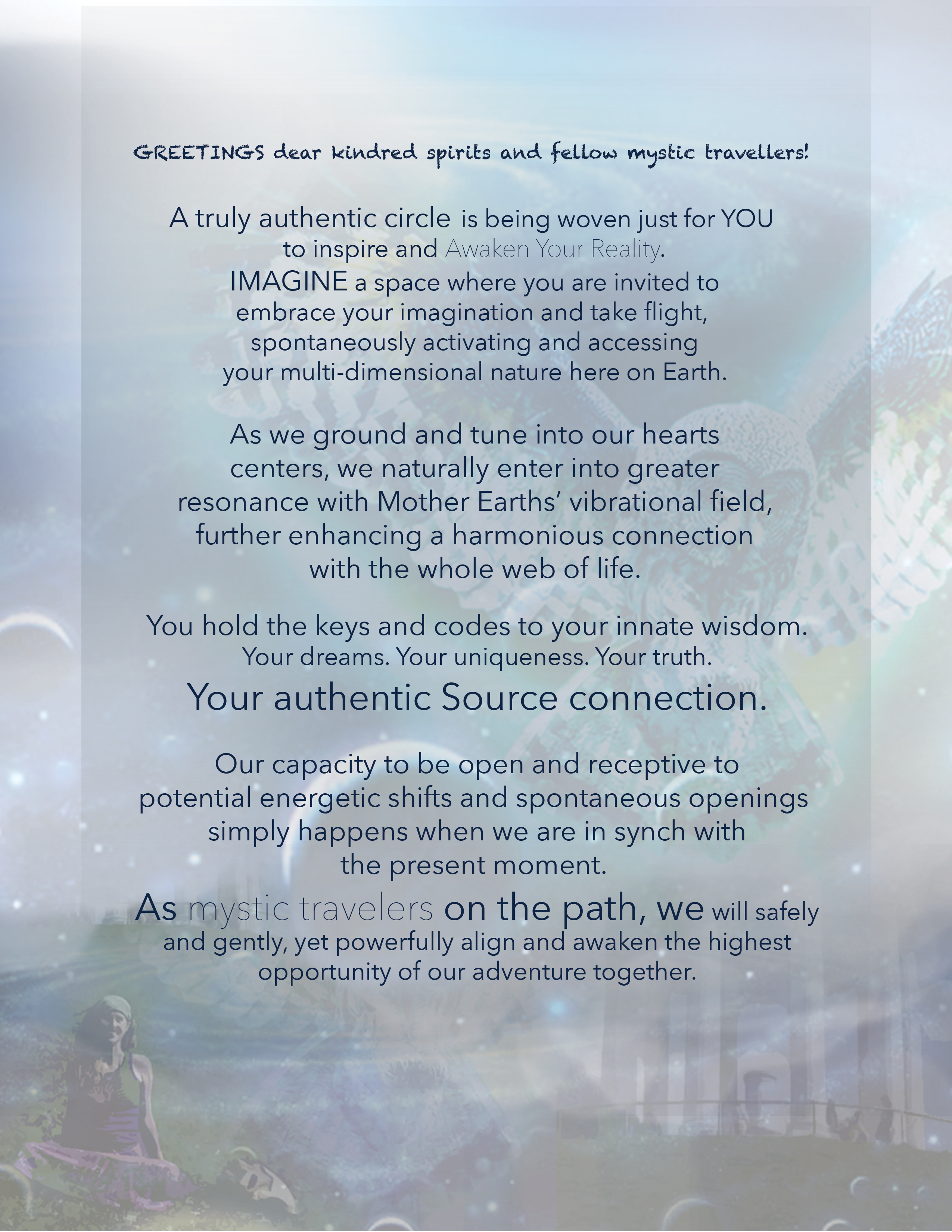 ---
LIFE PATH EXPERIENCES
REIKI LEVEL 3  CERTIFIED PRACTITIONER
MEDITATION GUIDE - Meditation Mount/Ojai, California - Group Facilitator  Morning Meditations and Walking Meditations In Service to Humanity 
SACRED PLANT MEDICINE GRADUATE /GAIA RHYTHMS/ Gaia School of Healing and Earth Education California Branch 
FLOWER ESSENCES  CERTIFIED Star Essence PRACTITIONER @ Star Essences originally in Santa Barbara
ASTRO-HERBALISM and MATERIA MEDICA with Sajah Popham (current studies) - The School Of Evolutionary Herbalism  
CELESTIAL HERBALISM with Arjun Das celestial plant medicine
VISUAL ARTIST  Intuitive Channel for light transmissions and vibrational art medicine pieces for personal and planetary awakening
SHAMANIC JOURNEYING  Shamanic Journeying Level I & II with Sandra Ingerman
ORACLE and TAROT Intuitive Readings for personal empowerment and offering reflection on ones path.
ART OF GOD with Brooks Greene Barton A 3 year intensive program inviting leaders into their full capacity to encourage society partnerships with Humanity, Mother Nature as God/Source. 
PAINTING FROM THE SOURCE with Aviva Gold - prior assistant many moons ago in the early Ojai days...
...and much much more! 🙂
"A magical life exists in all places and in all forms. Enter into the doorway where dreams become a reality."auntie owl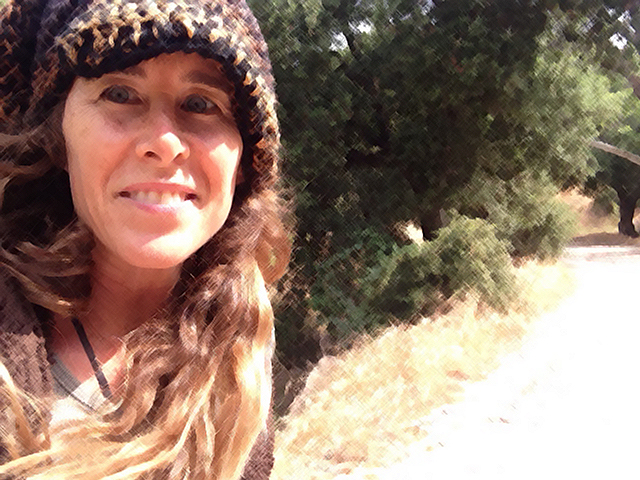 ALISUN TREES - "auntie owl"
"In your presence and healing nature you helped me to access my roots, bringing me into alignment with my power; you helped me to open up my spirituality. My suffering soul you released and brought consciousness to surface again. A new sense of serenity emerged and set me free to love life. To live love again. You precious woman. You mighty Goddess. Love to you." Ives * Croatia
AWAKEN YOUR REALITY  with "AUNTIE OWL" ~  Investment: $111.00 / 90 minutes
* Currently, sessions are being offered at a friendly introductory rate!