GREETINGS and SUN SALUTATIONS...
HELLO. I am "Auntie Owl." Most of you know me by my name ALI SUN TREES.
The very first time my nephew Quinn called me, "Auntie Owl, I felt a SPONTANEOUS surge of energy dance up and down my spine, carrying me forth into ecstatic BLISS.
In that very moment, I felt an activation happening within every cell of my being. Held and witnessed by the Redwood Forest, I REALIZED something very potent and incredibly important in that moment.
I AM THE ONE I HAVE BEEN WAITING FOR!
A conscious confirmation upon my path, an extra beat in my step initiated me to come ON LINE. I literally jumped timelines in that VERY moment!!!
"Auntie Owl" represents that wise woman medicine woman in me, that is present AND open to receive and weave the magic of synchronicity in every moment.
Weaving magical  circles and activating portals for healing and transformation, naturally and spontaneously, is what truly lights me up...
"Auntie Owl" is who I wished upon the stars to be when I grew up...and of course the growing and stretching to meet this part of myself has been a lifelong adventure of initiations and miraculous events, followed by many trials and tribulations.
I believe that each of us has this Magical One within us that remembers...That Intuitive One that simply knows and feels in every cell of our being that we are an interconnected whole within ourselves to all of life.
Many of us are emerging from the far reaches of the planet to gather, to remember, to dream a new dream.
...My prayer is for each and every one of us, who who feel the call...to activate those potent seeds within us..to come back on line and come alive! To make room in our lives to celebrate the magic, miracles and divine realizations that WE ARE HERE TO REMEMBER, RECLAIM and REWILD.
auntie owl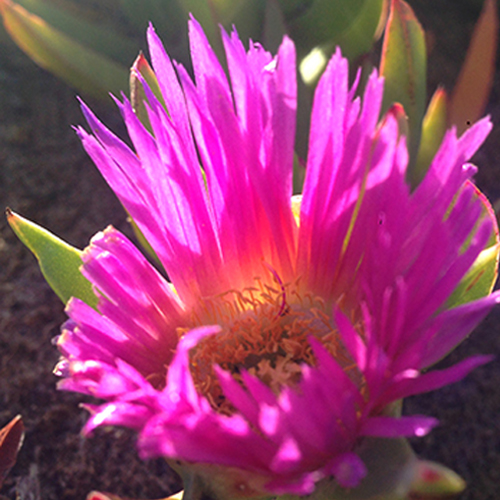 A great wise teacher of mine, many moons ago, (a wizardly sort), spoke these potent words to me many moons ago..."ALISUN TREES, there are no limitations to what you can BE and what YOU can create... "BE UNIQUE," he would say......"BE UNIQUELY WHAT YOUR ARE...No matter what!" 🙂
My greatest joy is communing with the natural world. Touching that divine spark and intelligence that pulses through you and me, everyone and everything.auntie owl